Sundowner Caravan Hire Facebook Post
January 14 at 3:37pm ·
Terri-Ann Schneider The best caravan hire in WA so amazingly helpful & accomodating, we are currently loving our Jayco outback it's the best & our boys love all the adventures plus friends in the caravan park.
Tess Mak Rachael Fisher these people are the best caravan hire company . Made everything so easy and we loved the van
1
Sundowner Caravan Hire
January 15 at 1:36pm ·
Client review on Starcraft 5 berth.
Hi Laura
I am SUPER impressed with the caravan!
So much space! So much storage!
We thank you for your time, business and care.
Many thanks
Bozica
Donna Landon reviewed Sundowner Caravan Hire 5 star
January 14 at 9:10pm ·
We hired the brand new Jayco Expanda (Broome) to travel to Denmark. Beautiful van, stocked with everything you could possibly need. Laura and Dave went above and beyond to get us on the road. A pleasure to deal with.
Thank you
Chris and Donna
Toni Stapleton reviewed Sundowner Caravan Hire 5 star
July 16, 2017 ·
We hired an Expanda Outback van for a 2 week holiday and the children loved the entire experience. We had a brilliant trip up the north coast. The caravan was relatively new, well-equipped and had plenty of room for a family of four. It was straightforward to setup and was easy to tow. Laura was very helpful and took the time to explain how the van worked when we picked it up even though it was wet and cold at the time. Highly recommend the experience for anyone considering it.

Chris Mofflin reviewed Sundowner Caravan Hire 5 star
September 5, 2017 ·
Extremely accommodating made planning our family holiday a breeze! Very clean well maintained caravan with everything included in the price so meant we just packed our clothes and food and hit the road! Highly recommended company me and the wife are already organizing our next trip away with the family using Sundowner caravan hire.
AAA. Yes Sundowner Caravan Hire gets our triple A rating for prices and service. Laura is fantastic to deal with and she knows her caravans extremely well.
The caravan was near new, clean, exceptionally tricked out and most importantly very comfortable for our family of five (3 kids) for the two weeks in Coral Bay. We will definitely be coming back to them for our next family caravan trip.
Regards
Stuart & Natalie Griffiths July 2017
Mat Poli reviewed Sundowner Caravan Hire 5 star 10th May 2017
Hired a the large starcraft caravan recently and it was well presented and looked after. Laura was a pleasure to deal with and I would and am recommending them to all my friends.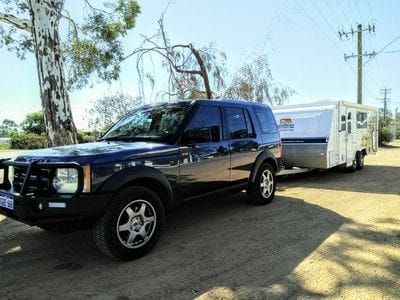 Stephanie Watts reviewed 4.5 starts 15th February 2017
What a great way to go away with the family, the kids loved it.The caravan was perfect, clean and plenty big enough for the 6 of us. The staff were friendly and helpful. The caravan has everything you need. Was a great way to travel to Broome. Already planning to go down south.
Thanks again guys.
Watts family
Lauren Renwick reviewed Sundowner Caravan Hire 5 star
We hired a Jayco Expanda over the long weekend, the van was in excellent condition, well equipped and was everything we needed for our family getaway. Laura was great to deal with and always prompt with her reply's.
Lauren Renwick
30th September 2016
Thank you so much Sundowner Caravans. Your caravan hire is first class with the best service available.. Nothing was to much trouble and what beautiful clean vans you offer. Big thumbs up from us..
Jodee Matthew
7th September 2016
Debbie Garland reviewed Sundowner Caravan Hire 5 star.Thank you so much for Delivering our van and setting it up for us. We really appreciated it and made the weekend all that more enjoyable knowing we had a nice warm bed to go to at night. It had everything we needed even a shower and toilet! You came and collected the van after we finished our competition so that was one less stress for us to worry about! You where so helpful throughout the whole process and we will be booking again for sure! Thank you for making our weekend one of the best ever
Debbie Garland
7th Septmeber 2016
We hired the Dolphin for the long weekend, WA Day 2016. What an awesome family break. The van was in excellent condition and the kids loved the adventure. I can not speak too highly about the service provided by Laura at Sundowner. Nothing was too much trouble!!!!! Thank you so much Laura.
Marita Cseh 7th June 2016
We were given the details for Sundowner Caravans from some friends, so we hired it for a weeks holiday.The website was extremely useful and user friendly, the info was great and so easy.
We found Laura to be fantastic, so helpful and really down to earth.We hired the Kangaroo for our family of 4, it was a simple and easy set up, modern and clean, everything we needed plus more.
We loved our holiday and would definitely recommend them to others. "
Quinton and Amanda
Thanks so much,
Amanda Wendt 26th April 2016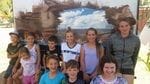 We hired a Sundowner Caravan for our yearly trip to kalbarri and we were impressed so much we booked it for the following year! It was clean and had heaps of storage space and we only needed to bring our bedding, food and clothes....everything else was included in the hire.....would totally recommend them.....Laura was always available and got back to us swiftly with any queries.
Rebecca & Chris 17th April 2016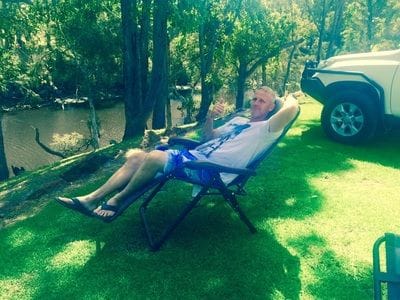 You guys are awesome, thanks for such a great service.... this definitely won't be the last time we hire a caravan from you for sure.
Dean & Tam January 4th 2016
Just like to say thank you for your outstanding customer service - we had a lovely holiday out... 1st time in 15 years together holidaying in a caravan. Was a great relaxed atmosphere and we thoroughly enjoyed it. We will be back again to see you soon.
Natalie Carter January 8th 2016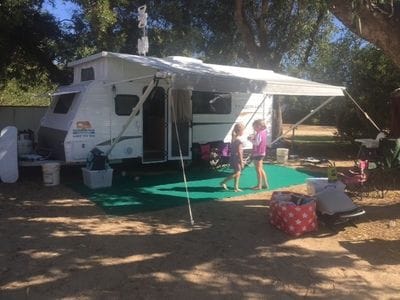 Having returned from our first family holiday in a caravan we just wanted to say a huge thank you to Laura from Sundowner caravan hire here in Perth. We came across their ad on gumtree and upon calling Laura with some queries I was taken in by her down to earth personality and first hand advice on the caravans themselves and the options available to us.
She advised us to try the Starcraft which was perfect for us as we have 2 young children and they loved the bunk beds. Every email and call was answered immediately and the professionalism in how Sundowner outlines their hire conditions is top notch. Having never hired a caravan before the hands on demonstration and friendly handover made us feel very confident as we left on our adventure. The caravan itself had everything you would need and even more! I was still finding more storage places when we got home and obviously from caravaning with their own kids they have adapted their vans to make life easier for us adults and provided everything you could need.
I have no hesitation in recommending sundowner caravan hire to anyone as they are a fantastic company and being a family run business they take great pride in their vans and customer service. Looking forward to our next adventure in one of their caravans
Regards
Maria Martin 10th February 2016
Rented a caravan from Sundowners and long and short, my family's experience is that it was excellent! Price was perfect,service was above and beyond- exactly what you'd expect from good old fashioned small business owners who value every customer. The caravan was new,clean exceptionally tricked out and upgraded and most importantly comfortable. I will definitely be coming back to them for my next caravan trip. Kudos to Laura and Dave who don't just know how to spoil the customers, but also know their caravans inside and out!.
Regards
Nathaniel Tan 28th March 2016