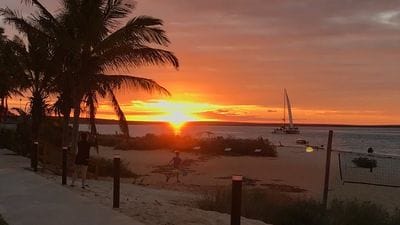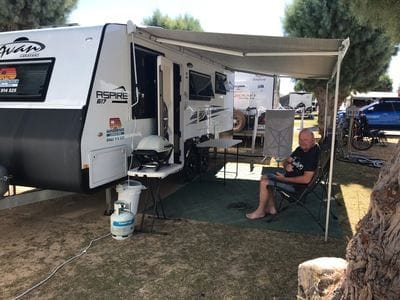 We absolutely love being sent photos that clients send in. Our lovely clients, Elaine
and her husband enjoyed a two week trip up to Coral Bay and really looks like they enjoyed
the trp.
They took our Avan Aspire with them which provided quick and easy set up for a
home away from home. It's a great caravan for anyone looking to hire for a quick
getaway. Check out the features and pics here
https://www.sundownercaravanhire.com.au/catalogue/caravans-forhire/aspire-sleeps-5-with-family-ensuite
There's plenty to see and do in Coral Bay. There's super easy beach access for
snorkeling and diving on the Ningaloo reef. Or jump on one of the dive charters and
be amazed by what the Ningaloo Reef offers offshore. The fishing is amazing from
the beach or access more species from a charter boat.
Or find relaxation by the beach or in the caravan park, which Peoples Park offers in
spades.
Want to experience it for yourself? Get in touch with us or book directly through the
website: BOOK NOW
5 reasons why hiring a caravan will be your best ever holiday
Flexibility to go wherever you want
Unless you're willing to hire a car after a long flight, chances are you're going to be
spending your time in the city you've just arrived in. But, who wants to do that when
there's so much more to see when you can connect up a caravan and simply drive
north, south, east or west to the next amazing destination.
There's so much to see and do on your holiday, but you can't venture to far in a
hotel!
Holiday Parks
Family time is the best time and some of the most enjoyable and relaxing moments
happen when the kids are busy and the parents can sit back and socialize. Holiday
parks provide both a great place to park the caravan, but also an environment for
kids and parents alike to spend their time with activities and meet new people.
Every holiday park will offer up different things, with bouncy castles, movie nights,
kids play areas, basketball courts and more. There's always something to do and
something for everyone.
Taking your own place with you
There's no need to be bunkered down in one hotel, or think that you need to move
from bed to bed. A caravan provides the opportunity to bring the hotel with you.
There's countless places to go around WA and Australia and tend to be much
cheaper than a hotel room.
Don't hire a car
You have your own!
There's no more comfortable car than your own, and why worry about a car that
you're renting when you can hop into what you're used to.
WA is a great place to see
Our grand state is the biggest in Australia, and one of the biggest in the world. With
so much of WA to explore, a caravan gives you the best opportunity to see as much
of it as you can.
Head north passed Geraldton, Canarvon, Exmouth and more and experience almost
year round warm weather. The Ningaloo Reef is accessible from the beach, or boat
with great fishing and diving. There's also indigenous landmarks (through the right
permissions) that are older than Australia's settled history.
Head east and get a taste of the mining that really put WA on the map. The country
towns in the Goldfields and Wheatbelt give an insight into our states early times. Or
head south into one of the world's best win region, that offers much more than just
wine.
There really is so much to see! Hire a caravan from Sundowner Caravan Hire and start exploring! Simply get in touch and we'll help you with the rest. BOOK NOW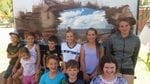 Clients family trip in our expanda 6 berth with karbarri nature window. Great spot if you are thinking of going away.
#sundonwercaravanhire
Karbarri Trip in July in Avan Aspire Caravan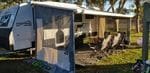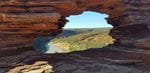 We stayed at Tudor Caravan Park in Karbarri. Is close to the beach and kids loved the jumping balloon.
So many activities to do for the whole family. We did the nature bridge, canoe in the georges, whale watching, finishing, hiking, bike riding and thats just to name a few.
Its a place the whole family will enjoy.
#sundownercaravanhire