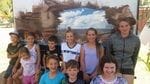 Clients family trip in our expanda 6 berth with karbarri nature window. Great spot if you are thinking of going away.
#sundonwercaravanhire
Karbarri Trip in July in Avan Aspire Caravan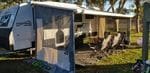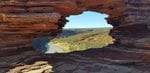 We stayed at Tudor Caravan Park in Karbarri. Is close to the beach and kids loved the jumping balloon.
So many activities to do for the whole family. We did the nature bridge, canoe in the georges, whale watching, finishing, hiking, bike riding and thats just to name a few.
Its a place the whole family will enjoy.
#sundownercaravanhire